FRIENDS!
I am totally having one of these moments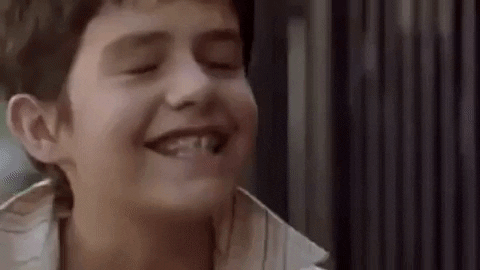 mixed with one of these
The first because I wish I knew about this a couple days ago and the second because WHO CARES ITS SO EXCITING!
On Monday I posted about the importance and benefits of drinking enough water. I had hoped the post would spark a little motivation for you to give it a shot, but I am here with a follow up to downright DARE you and hopefully light a fire under your tushies!
My sister Amanda works for an incredible organization called Blood:Water. Their website is beyond worth checking out, but here is a little snippet from their mission's statement:
"Blood:Water is an equipping agency that partners with African grassroots organizations to address the HIV/AIDS and water crises. We do this by identifying Africa's hidden heroes and coming alongside their vision for change. Through technical, financial, and organizational support, we expand the reach and effectiveness of African civil society organizations and the communities they serve."
Let me just take a quick moment to say, my sister is incredible, and thoughtful to depths that you just don't see often. She does not support anything half heartedly, and has dedicated her life to international development, so as if Blood:Water's work didn't speak for itself, the fact that Amanda would emphatically attach herself to this organization speaks volumes.
Every woman needs a good minute to brag on other awesome women right? (Thanks for giving me that ☺️)
In honor of World Water Day, Blood:Water has created a 20 Day water challenge. Another snippet from their website:
"By pledging to drink only water for the 20 days leading up to World Water Day on March 22, you can help Blood:Water empower our local partners in their work to end the water crisis in Africa. When you give up your daily coffee run, forego your favorite soda at lunch, or pass on that adult beverage at dinner, and drink water instead, you can make a huge difference in not only your own health, but the health of someone in Africa, too."
So, here is the deal: I have created a team and I am personally daring YOU, my wonderful friend, to take on the challenge.
But I want to give you a little freedom to take it on in a way that feels good for you:
Maybe thats doing exactly what Blood:Water suggested and only drink water, giving the money you saved to support the needs of our friends in Africa.
Maybe its making a jar and every day you meet your water goals you put in a some cash and at the end whatever you made goes to the fundraiser.
Maybe you just aren't ready to give up coffee (*raises hand quietly) so go one for one, every time you buy a drink that isn't water, donate the same amount that you spent.
Maybe you just pick one beverage to replace with water for 20 days.
Or maybe you already kill it with your water intake so you just want to donate.
I am pledging to go one for one, and to put 50 cents in a jar for every water bottle I finish in a day, which should add up to two dollars a day if I make my water goals!
Have I convinced you yet? If not I officially am taking it to the next level.
I. Double. Dog. Dare. You!
Head over to The Graceful Growing team page and sign up. Share in the comments what your pledging and we will cheer each other on. And for a touch more fire under that hopefully sizzling aforementioned tushie, for every $5 you donate, you will earn an entry for a T-shirt giveaway from the Blood:Water store courtesy of The Graceful Growing. Also, please spread the word, the more the merrier!
I wish I could tell you how thankful I am for all of you taking the time to be on this journey with me. I am a blessed woman indeed.