Woah. April has arrived and it just barely feels like spring here. I am going to let the little hint of warm in the air today sway me to grab some iced coffee while we chat. Come join me!
March has been a rollercoaster.
The Highs
Birthday Celebrations
My birthday is the beginning of the month and that was without a doubt the highlight of March. Maybe you experience the same thing, but I find that all the kind words and encouragement I receive on my birthday just about fuels me for the rest of the year. I hope I have already said so, but thank you friend, for making it so special.
Hubby is an incredible gift giver, every year he manages to figure out exactly what I need and always delivers and then some. This year, we went on a little weekend away to rest, dream, pray, and enjoy sweet time with one of my dearest friends. It was a dream.
We took a 3 hour drive to Lancaster Pennsylvania and stayed at the stunning Arts Hotel.  
The room was stunning, exposed brick, wood beams, a hipsters dream (& I am not ashamed to say I LOVED it). The building was once a tobacco warehouse, then a paper and twine warehouse. The place has now found good use as a part hotel, part art gallery. The halls are lined with stunning art pieces and the rooms are filled with more.  The guestbook in each room was a drawing pad to leave behind your own artwork, and the lobby had an album of collections from those books. I loved all the carefully considered artistic details.
If I had to give one bit of #realtalk here, I was a bit heartbroken over the hotel breakfast. I know, I know, you should never have high hopes for a hotel breakfast, but Lancaster is a coffee /  food lovers DREAM, and it is a city beautifully full of local pride. I guess I had anticipated a place with such well curated Lancaster artistic flair to have some local love in the breakfast, you know? Like give me all the Passenger coffee, or Square One, give me all. of. it. Listen though, it is ABSOLUTELY worth it to stay when you visit, but definitely go out for breakfast (maybe I'll do a future post on our favorite spots in Lancaster 🤔).
We spent so much time just soaking in the city! Did I mention the Arts Hotel is perfectly located within walking distance of downtown Lancaster City? Right next door we grabbed lunch and beers at The Fridge. Friends, the pizza was so good we ate it before I remembered to take a picture. They also feature an impressive display of beers from all over. I enjoyed myself, but the Hubby was in heaven.
We roamed around, drank so much coffee, and enjoyed some chess in the park.
Then my sweet friend SPOILED us with an incredible dinner. The place was called Ma(i)son, and I cant recommend it highly enough. Its a cozy farm-to-table BYO french restaurant. I have dreamed about the food friend, it was that good. 
Lets be honest though, any meal shared in such sweet company is a dream.
I came home feeling so loved, so rested and full of hope for 26!
90's night
Another dear friend celebrates her birthday at the end of the month. It turns out Just Jakes, a bar in our town, was hosting a 90's cover band on her actual birthday night! So she got a whole bunch of friends together, we ordered take out to my place (in lieu of waiting THREE HOURS for a table at Cuban Pete's, thank goodness they do take out) before and then hit the bar! I will readily admit I am a bit of a noob as far as the bar thing goes, and crowds aren't totally my jam, but I had an incredible time, like 90's music people, reliving childhood as an adult with a splash of alcohol, whats not to love?
Blood:Water
We raised close to $300 for Blood:Water and upped our hydration this month!
New Camera
My hubby is insane / wonderful / thoughtful / generous / supportive and got me a new camera for the blog!! Watch out for some much improved quality around these parts.
The lows
Christ Central 
Some of you know hubby and I have been a part of a wonderful church in Brooklyn for the last few years. When we had originally started, we had the intention of moving there, but God made it clear to us that was not His plan. After plugging in from afar these past few years, we finally had to make the hard decision to listen to the Lord and move on to something closer to home. The people in that church are family to us, and making that call was painful, but we feel so much leading from God and so much peace, hope, and anticipation for the future.
all. the. snow.
Like, it was march. Come on.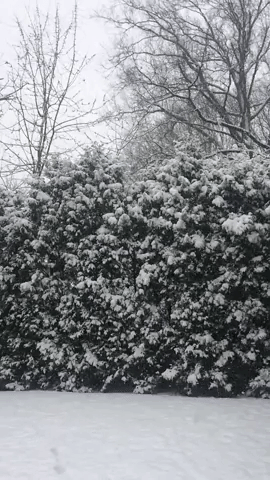 this is actual footage of an actual storm in mid march.
What I read:
Jesus Feminist – Sarah Bessey I can not recommend this book enough. Sarah is such a gracious writer and deals with what is often a difficult and divisive topic with so much tenderness and kindness, but without holding back. Get yourself a copy, give one to a friend. Seriously.
God is Good: He's Better Than You Think Bill Johnson always challenges me to think outside the boxes I have fashioned for God. This book was a great wake up call for me to recognize all the places I have tames God's goodness because of my experience. Let me tell you, I have been missing out on so much of the blessings that surround me because of my broken understanding of God, and I feel like my path has been rerouted in the best way.
In a Dark Dark Wood by Ruth Ware I always try to have one fiction book in the rotation for the month. This psychological thriller was a page turner, as all the best ones are. I will say it was very typical of the genre, but for the sake of some light entertainment, it did the trick.
What I watched:
Parks and Recreation : I know, seriously. It took hubby and I this long to finally watch, and we are loving it.
A United Kingdom There is an awesome movie theater just a ten minute walk from our apartment. We try to catch a movie at least once a month, and for March I chose A United Kingdom. It tells the story of an African king who married an English woman. I was excited to see an interracial relationship story from such a unique perspective. The film was well done, though I would have loved to be let in on more of the inner thoughts and workings of the couple.
What I listened to:
Ed Sheeran that new album though. Its just so catchy and so. good.
Twin Forks middle school favorite turned new adult favorite. Chris Carrabba I'll shamelessly love you forever.
What I am looking forward to:
SPRING BREAK BABY! The second week of April is our spring break. We have plans to visit Hubby's brother and Sister-in-law in Michigan. WOOT WOOT!
BABY BABY BABY!! Guys, my sister is ready to pop!
Retreat weekend : the end of this month we will be going to a prophetic retreat weekend in New Hampshire. Need I say more?
How was your March? Are you so ready for some more spring? What are you looking forward to this month?