So we are already 5 days into June. Which means we are almost at the half way point of 2017. Is your mind blown? Mine sure is.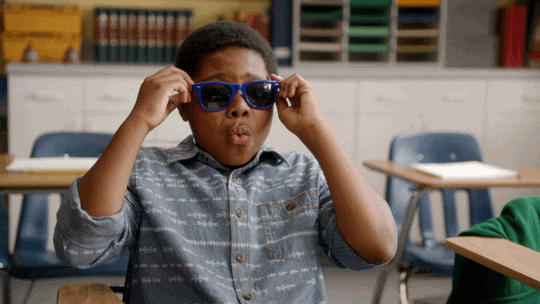 Anyway, new month new meet up. I am detoxing coffee (yes, it is as crazy and awful as it sounds, but it is also really good for my brain, sleep, and reducing caffeine tolerance later. Three straight days of detox headaches were no bueno, but I am just about hitting the sweet spot) so I'll grab some tea. Lets reminisce about May.
The Highs
Wedding season is upon us
Hubby and I got to celebrate two of our dearest friends tying the knot a couple weeks ago. They had the wedding at a Christmas tree farm in Warwick NY and it was STUNN.ING. They both looked so happy, and the day was truly beautiful. Also, there aren't many things I enjoy more than busting a move on a wedding dance floor.

First Beach Day
Did you know the beach is my favorite place in the world? Like its my peaceful, take in the greatness of God place. I was so thankful to get in a perfect day with my family, even my sister in law who was in town for the wedding!
Memorial weekend
To kick off the summer season hubby and I headed to Buffalo to visit my family and so he could finally meet Miss Kinsley. Oh my gosh, she LOVES her Uncle. It was the absolute sweetest thing.
& as if that weren't good enough, Amanda was able to come all the way from Nashville, so almost the whole family was together (we missed Elias though☹️)
The Lows
Funky funk town
As I look back over May, if I am honest, I just have a general feeling of 'meh'. To be even more honest, I was just in a funk most of the time. I couldn't quite get a hold of my mental space and kind of wallowed in it a little bit more than I wish I had. Like I just let a things get me down and keep me dow you know?
Hence the coffee detox mixed with a new supplement regimen, and morning routine I am trying in an attempt to get my head right. Do you have any tips for me?
What I Read
You are a Badass by Jen Sincero : Okay, so you always have to take the self help stuff with a grain of salt. But there were a lot of real helpful little nuggets I pulled from this one. Jen is funny and engaging and much less hippy dippy then some others in her genre. Definitely would suggest getting your hands on a copy.
The Furious Longing of God by Brennan Manning : The forward to this one puts it perfectly "To say that Brennan Manning has blazed new trails with this book would not be true. He has not. But to say Brennan Manning is attempting once more to plow up the hardened ground of our hearts, now that would be a true statement."If your a lover of Brennan Manning as I am, you wont find anything new here, just the same sweet reminder that you are recklessly and senselessly loved by the God of the Universe. & if you as me, those are words worth reading again and again and again. This book has actually been part of my new morning journaling routine since the chapters are short and end with a couple questions to ponder.
What I watched
Parks and Recreation  Yes yes we are so late to the party, but Hubby and I just finished Parks and Rec and I am going to say it, it is definitely in my top 5 favorite tv shows of all time. I mean, you know me, so the pro feminism just makes me straight up giddy. But for real, Leslie and Ron's relationship is my literal favorite. If you haven't watched it yet, what are you waiting for? and if you have, it may just be time to watch again.
What I listened to
Chance the Rapper :So much Chance the Rapper. In case you missed it from Fridays post, I am just going to leave this here (I may or may not be personally responsible for about 500 views on this video)
Red Couch Podcast : It launched, and I love it. Propaganda and Alma are so funny and relatable and really make you feel like your chilling with them in their living room.
Something I loved
Now Foods Multi Vitamin so this is part of operation-get-my-head-right. I did some research and read some reviews and Now foods is a trusted brand to many a blogger and this multi has glowing reviews. The capsules are a bit big, and taking 3 at a clip feels like a lot, but so far it seems worthwhile. I have noticed my nails growing fast and stronger, skin clearing up and even without coffee I feel like I have increased energy.
What I am looking forward to
PARTAYY
One of my best friends freaking graduated NYU film school. He and his wife sacrificed so much and worked so hard for this, I cant wait to celebrate him with a big old fashioned party!
Schools out for the summer!
That being said, this month is going to be tough, BUSY with all the capitals for the Hubby, but the end is in sight!
How was your May? What are you looking forward to in June?