I present to you Bobby's World, monthly musings from the one and only Hubby!  As promised, here are his reading recommendations for the summer.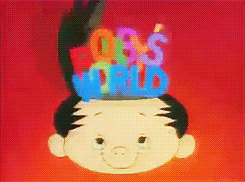 ---
*Apologies… This became longer than I was expecting. If you're looking to do some summer reading but would like some ideas before jumping in, feel free to consider what I've read over the last six months before making your decision. Happy reading!

Translating God by Shawn Bolz – A quick read that is chock-full of keen insight and pragmatic tips as to how to cultivate the prophetic into everyday, Christian living. Fueled by stories from Shawn's own experiences, the recurring message of the book is to pursue prophesy in the context of loving others. A suggested book to anyone looking to explore the concept of hearing God and sharing His heart for others.

Tribes by Seth Godin – Almost a decade old, I had never heard of this book until Amazon recommended it to me. It looked to be worth a read, and I picked it up through my library. It's premise was that leadership in the 21st century is based on building tribes–small, tight-knit, loyal and passionate crews that can carry your ideas forward in any field. Mixed feelings on this one; overall, it was filled with a lot of "rah-rah" leadership rhetoric that lacked in substance. However, it had moments of unique and dynamic language and analogies that made it worthwhile. Definitely walked away feeling encouraged to take risks, invest in others and build a tribe, even if it didn't meet all my expectations.

The Lord of the Rings (Trilogy) by J. R. R. Tolkien – Though I grew up with the movies and even one time watched all three extended versions in one sitting from dawn to dusk, I had never actually read the books. Arguably blasphemous to say, I have found Tolkien's storytelling to be a bit lengthy and long-winded. I opted to listen to the trilogy through audiobook on the way to work, and moments are filled with great excitement and others are very dull. To be fair, Tolkien accomplished the incredible task of creating a complex fantasy world, even incorporating his own languages for the varieties of people groups in Middle Earth. In the end, it was ok/good/dull. I'm glad I did it, but I'll stick to The Hobbit for Tolkien reading and watching the LOTR movies.

Fools Talk by Os Guinness – A deceptively heavy work regarding Christian apologetics in the postmodern era. Guinness' main idea is that Christians need to regain a persuasive spirit in presenting the gospel if they are going to have any impact in a day and age that is skeptical and cynical. Storytelling, wit, humor, questioning; all important "table turning" techniques to be used and reclaimed in winning the hearts, minds and souls of the people we rub shoulders with. This book is deeply introspective and analytical, bringing the reader into the human mind and breaking down the "why" behind complex processes such as conversion, truth-denial, atheism and faith. I strongly recommend this book to anyone interested in making their faith relevant to those who seem absolutely uninterested, but do not expect a step-by-step guide to apologetics but rather a call to become creative and persuasive in our methodology.   

A Grief Observed by C. S. Lewis – As a fanatical Lewisian disciple, this was the first of a few CS Lewis's works to be read over this year. The shortest book that I have read by Lewis, A Grief Observed is essentially Lewis' grief journal that was written in response to his late wife's death. Lewis holds no punches in this one, thinking and grieving out loud and allowing the reader to tread quietly along at his side. His writing shifts from personal stories to questions of God to memories of his wife; a brilliant swirl of raw emotion that is attempting to make sense of the grief that Lewis has been surrounded by. The beauty of this short, powerful work is that it does not offer clean and well-tied up answers to complex questions, but instead offers sobering and sometimes jarring insights about the human heart under the terrible pressure of pain.

The Great Divorce  by C. S. Lewis – Years ago, this book was recommended to me by a close friend (who I have consistently let down by not reading their recommendations until years later), and over the last year it has become my faithful Barnes & Noble read. After months of reading a page here and there, I finally settled down to knock this one out, as I should have a long time ago. Lewis does not disappoint with this one, using his imagination and outside-the-box thinking to tell a short story about a busload of inhabitants from Hell who take a trip to Heaven and are surprised by what they find. I will not go into further detail in order to avoid giving away too much, but I will say that it well worth the read. If you have read Screwtape Letters by Lewis, I would highly recommend The Great Divorce. For me, I often found myself putting this book down to walk away and think about the reality of the eternity that awaits us. The creative genius that he is, Lewis will have you asking tough questions throughout his story of a journey from Hell to Heaven, and that is precisely why I enjoyed The Great Divorce.

In a Pit with a Lion on a Snowy Day by Mark Batterson – This book was recommended to me rather recently, and being that the copy was put into my hands rather than just suggested, it found its way to the top of my reading list in order to get it back to the person. Funny enough, the author is a pastor who I had previously followed closely on a blog years ago and did not realize it was the same person when I first started reading this book. Originally published over ten years ago, the main message of this book is to face your fears and to take the risk that you are currently afraid of taking. I could see In A Pit being a great and helpful read for someone facing a fork in the road who needs to be challenged to go down the path that they do not want to go down. As someone who likes to play it safe, I'm glad I read a book like this that charged me to take action. However, if I'm going to be honest, I don't think you need to read the whole book. I found it a bit repetitive, even if the stories used throughout the book were fresh and honest. At times, too, it also felt a bit hokey, but maybe it was just me, or the fact that it was written almost a decade ago. In the end though, it is definitely worth a quick read (even if you only read the first three chapters).

Church Zero by Peyton Jones – I purchased this book last year after listening to the author's podcast called "Hardcore Church Planting" (which is a great podcast for anyone who wants to hear quick interviews with leading church planters around the nation). Right off the bat, let me say this; Peyton Jones is cool. Yes, this is the opinion of a low-key nerd, I know. But the fact that you could incorporate Star Wars, shotgun wielding Zombie-slayers and Nacho Libre in a book about church planting in the 21st century; you're pretty cool in my book. Here are a couple of things you will immediately notice as you're reading Church Zero; Jones probably had a great time writing this book, you're having a great time reading it, and Jones genuinely cares about the future of the church and church planting in today (and tomorrow's) cultural-climate. He holds no punches, saying things that need to be said that no one is willing to say, and all with the intention of seeing Jesus honored and biblical churches built. An attractive blend of humor and honesty, I recommend this book to anyone who is interested in church planting or philosophy of ministry that also doesn't mind laughing along the way.

If God, Then What? by Andrew Wilson – If you haven't heard of Andrew Wilson before, let me introduce you to "my boy." I hope he never reads this because 1) I am ashamed of the reference I just used and 2) I am ashamed of how much I fan-boy over him. There it is, I have no dignity left. Getting back on topic, Andrew Wilson has had a profound impact on my life through the blog that he contributes to; www.thinktheology.co.uk. His teachings as a pastor and clarity as a writer have helped to shape my faith over the last three years, specifically with regard to charismatic theology. After reading his contributions on his blog, it was only a matter of time before I got my hands on some of his books. Last year I read his work Unbreakable (which I strongly recommend) and this year I hope to read his more recent work The Life You Never Expected. As for If God, Then What?, I could not put it down. I figured I would start it on a bus ride to Washington DC, but little did I expect to be so engrossed in it that I would finish it before we arrived. The book's subject is just as it seems according to its clever title; an approach to Christian apologetics in a linear, question-based, thinking out-loud style of logical reasoning. The genius of this book is that you feel as though you are in your own mind as you try to process the questions that surround the existence of God. It is non-threatening while intellectually challenging. It is inviting to both Christian and unbeliever alike. It is focused on getting to the bottom of truth and drawing conclusions based on what is most plausible, not what is absolutely airtight and fully explainable. As it stands right now, this is the nonfiction "Book of the Year" for me, and I think it is going to be hard to beat. CS Lewis would be proud, and I'm almost sure that Os Guinness is. Check it out.
*I am also reading through the Harry Potter series right now (for the first time, and yes I know I am really late on this one) but will comment on them in a separate post, later on this year.